Social Security Disability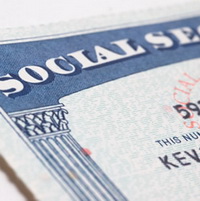 Social Security Disability Lawyer for Utah
Utah Disability Benefits Lawyer
Getting the Social Security Disability or SSI benefits you need can be a long and difficult process. As many as 70 percent of applications are denied the first time, and appeals often take time and energy people just do not have. I can help. I am in the Orem and Provo, Utah area, lawyer E. Craig McAllister, and my law practice is entirely focused on Social Security Disability and SSI law.
If you have questions regarding eligibility for Social Security Disability benefits or the appeals process or if your application has been rejected, contact Provo Utah Area, Social Security Disability attorney E. Craig McAllister today to schedule a free consultation to discuss your case.
My Social Security Disability Practice
My office helps disabled people apply for and receive Social Security Disability benefits in regard to the following:
People Who Are Eligible for Social Security Disability and SSI Benefits
There are many reasons why people may qualify for SSDI or SSI benefits. Usually, they cannot work because they have a medical condition that is expected to last at least one year or result in death. But medical conditions can include mental health issues and physical disabilities.
Applying for Social Security Disability and SSI Benefits
No matter what reason you have for applying, you should apply for Social Security Disability and SSI benefits as soon as you become disabled. A complete application for Social Security Disability or SSI benefits includes detailed medical records that document your medical history, treatment and symptoms.
Your medical records are critical to your success because they tell the story of your disability. These records come from many sources — from your doctors, therapists, hospitals, clinics and caseworkers.
In addition to your application, there are other forms you need to fill out. It is often possible to fill these out yourself. But the guidance of an attorney can help make sure they are filled out correctly. It can also help make the process less overwhelming.
When Social Security Disability or SSI Benefits Have Been Denied
There are several different steps involved in appealing a denial of a Social Security Disability claim. After the first denial, you may need to petition for reconsideration. If you have been denied a second time, a hearing before an administrative law judge is required. If that is unsuccessful, arguing your case before the Appeals Council may be the answer. No matter what stage you are at in your application, I can help.
Talk With Me About Your Social Security Disability Benefits
When you call my law office, you will speak with me — not a secretary, paralegal or a junior lawyer. I talk personally with clients. And I make sure that they get the help they deserve with the Social Security Disability and SSI benefits they need. For a free initial consultation, contact me toll-free at (866) 520-0222.